TVCNet Website Hosting and Internet Services, 25 years in business, a private company, with no negative service reviews in over 10 years and all 5-star reviews over the past 10 years; voice support, email, chat, super-fast website loading, cPanel, LiteSpeed, the works—all for $15ish a month.
At TVCNet, we believe connecting people and businesses online should be simple, fast, and secure. That's why we provide robust yet easy-to-use web hosting, domain registration, email, and server solutions to help your websites thrive.
Our shared hosting plans come fully loaded with essential features like our cPanel control panel, LiteSpeed, one-click WordPress installation, and free daily/weekly/monthly backups – everything you need to create an effective online presence. Our custom VPS and dedicated server options provide even more power and flexibility for bandwidth-intensive sites.
But we know it takes more than technology alone to succeed online. Our team is passionate about helping you build, manage, and protect your online presence. Friendly and knowledgeable support is available 24/7 by phone, live chat, and email. We take pride in providing expert guidance tailored to your needs, not boilerplate responses.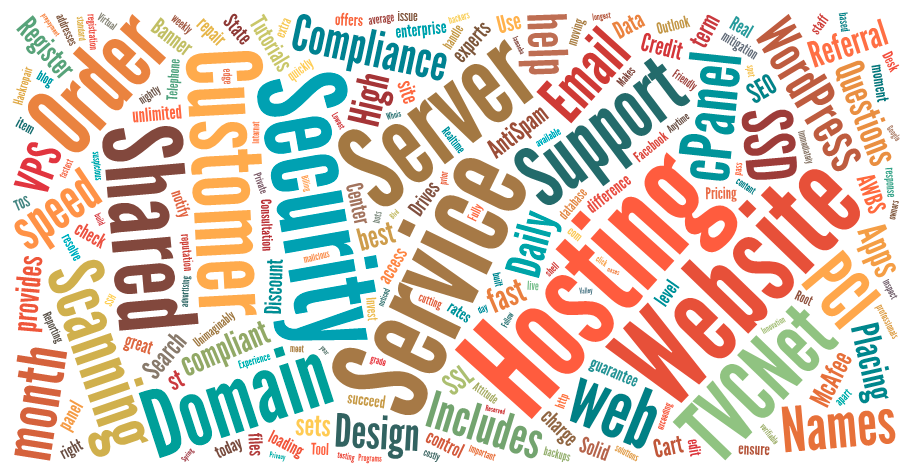 Security is also a top priority. We can proactively monitor for threats and regularly apply patches and updates to safeguard your site. Our daily malware scans, firewalls, and other layers of protection are likewise included free with all shared hosting plans.
At TVCNet, we're committed to your online success through a blend of cutting-edge technologies, empowering support, and decades of expert WordPress and website security. Our solutions make it simple to turn your ideas into an effective web presence that helps you accomplish your goals. Discover the TVCNet difference – connect with us today to get started. Call (619) 479-6637